...
Finally, you MUST restart the DualShield server so the renewed certificate can take effect.
Troubleshooting
If you get this dialog, then it is very likely that you are not an administrator or UAC is on.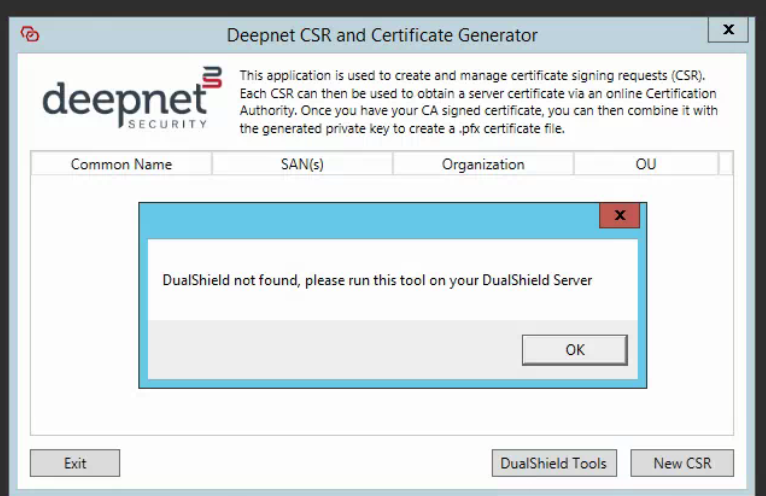 Image Added
Please try to run this tool by right clicking then choose Run as administrator.

Image Added
Under the hood, this tool checks the following registry for DualShield existence.
Computer\HKEY_LOCAL_MACHINE\SOFTWARE\WOW6432Node\Apache Software Foundation\Procrun 2.0\DualShield\Parameters\Java

Image Added
Without UAC, this tool may not be able to read this key so that it shows that dialog.